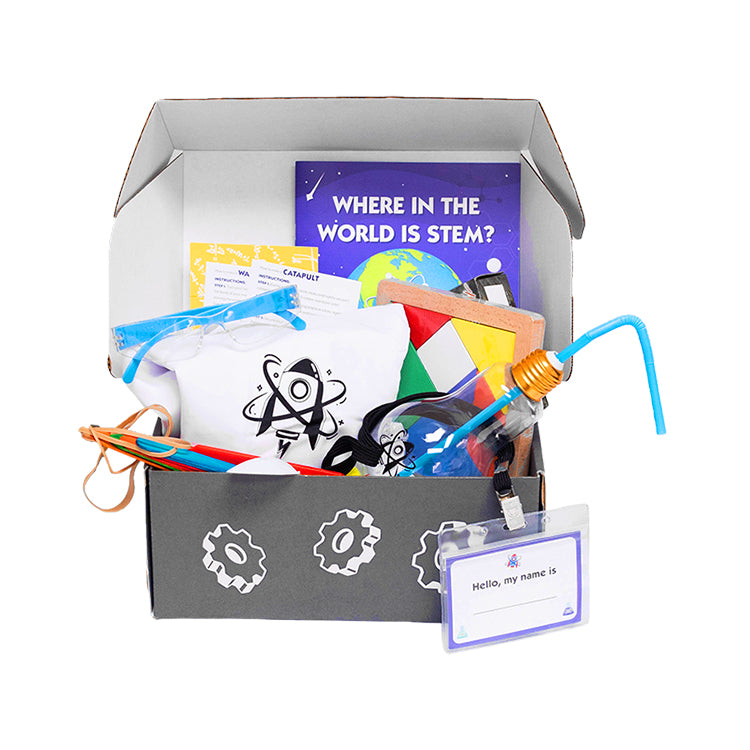 Sponsor a STEM Box
$65.00
A STEM Box is a kit to help empower and inspire children in foster care. Sadly, children in foster care often move frequently, this impacts their academic readiness and success. Together We Rise created the STEM Box to support children in foster care and help reduce education gaps.
A regular STEM Box includes:
Dinosaur Dig Kit
Waddle Bot
Catapult
Tangram Kit
Lightbulb Cup
Lanyard
Paper Insert
Activity Booklet
Note: when sponsoring a STEM box, all items are assembled/donated on your behalf and sent directly to a foster care agency who needs it most. When sponsoring this item, you will not receive any of the items shown in the associated photos or description.
When you shop in the Foster Love shop you are helping:
💙 Give hope to the most vulnerable groups
💙  Your donation provides general support to youth in foster care
💙 Advocate for the foster care community
💙 Raise awareness
💙 Reduce harm through preventative support
💙 Solve problems within the foster care system
💙 Provided essential resources
💙 Lift the voices of foster youth

💙 Be part of the solution
💙 Support the largest scholarship for current and aged out foster youth