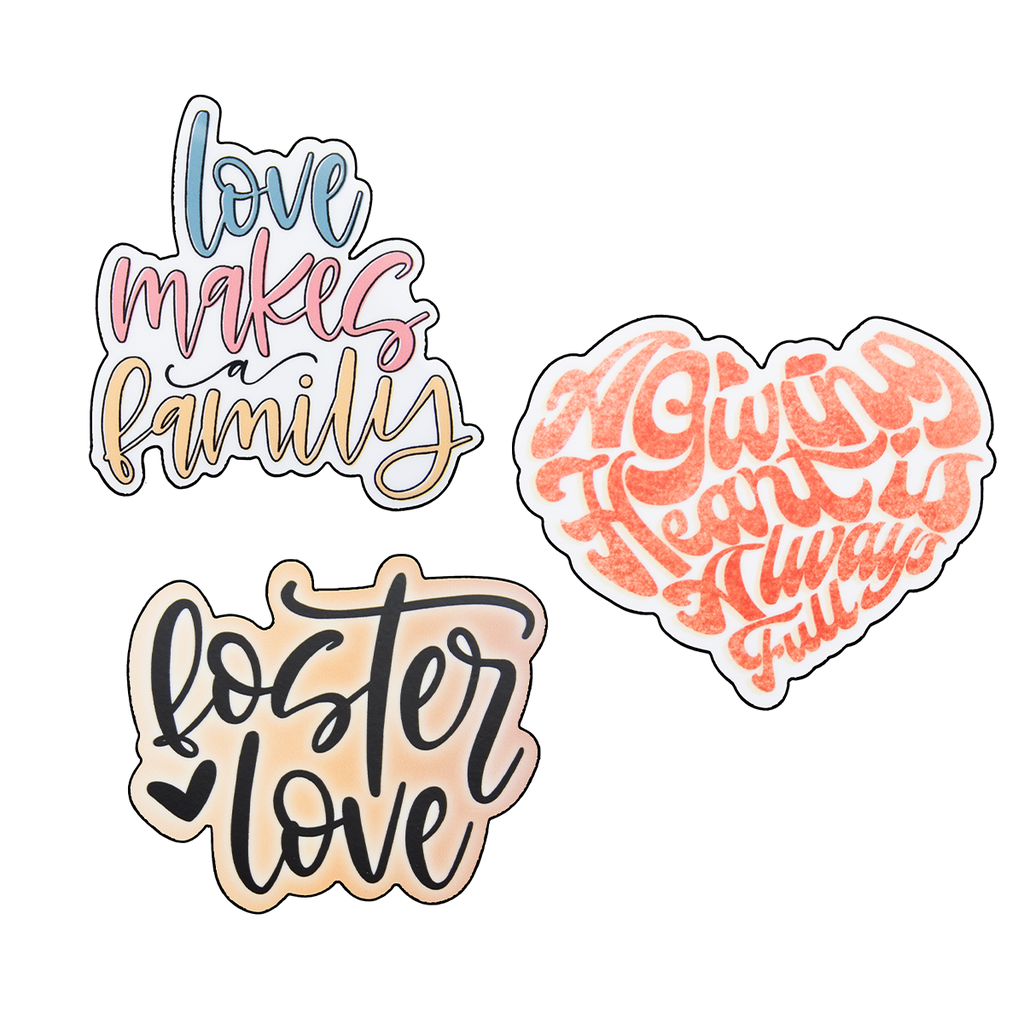 The Love Pack Sticker Set
$9.00
Show your support for foster youth and their families with this great sticker pack. They will look lovely on a notebook, laptop, water bottle, or anywhere you'd like to stick it! 
Love Makes A Family
Foster Love
A Giving Heart is Always Full
Not everyone can be a foster parent but everyone can show their support o the foster community! 
When you shop from the Foster Love shop you are helping:
💙  Give hope to the most vulnerable groups
💙  Your donation provides general support to youth in foster care
💙  Advocate for the foster care community
💙  Raise awareness
💙  Reduce harm through preventative support
💙  Solve problems within the foster care system
💙  Remove trash bags from the foster system
💙  Provided essential resources
💙  Lift the voices of foster youth

💙  Support the largest scholarship for current and aged out foster youth
💙  Be part of the solution